Composition of the Authority
Composition of the Authority
The Warehousing Development and Regulatory Authority (WDRA) was constituted on 26.10.2010 under the Warehousing (Development and Regulation) Act, 2007 vide Government of India Gazette Notification dated 26th October 2010. The Act provides for the establishment of the WDRA to exercise the powers conferred on it and to perform the functions assigned to it under the Act, Rules and Regulations for the development and regulation of warehouses, negotiability of warehouse receipts and promote orderly growth of the warehousing business in the country.
The WDRA is a Statutory Authority under the Department of Food and Public Distribution, Government of India. The Authority has its Headquarters in New Delhi.
The Authority consists of a Chairperson and two Members appointed by the Central Government. The post of Chairman is vacant since 16th January 2018 and the charge of Chairman is being held by Shri Petluri Srinivas , Member, w.e.f. 16th October, 2019.
1. Shri Petluri Srinivas, Member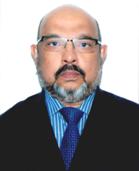 Shri P. Srinivas joined as Member, WDRA on 10.01.2017. Shri Srinivas was Managing Director and Chief Executive Officer of United Bank of India from 31.12.2014 to 30.06.2016. He was a Rank Holder in B.E. (Mechanical Engg with Marine as Elective) from Andhra University, Vishakhapatnam and P.G. Diploma holder in Human Resources from IGNOU, New Delhi.
Shri P. Srinivas joined Andhra Bank as a Probationary Officer in November 1978 and has worked till June 2012 as General Manager. On promotion, he took charge as Executive Director, Bank of Baroda till he joined as MD & CEO, United Bank of India.
Shri Srinivas was also the Nominee Director on India First Life Insurance Company Limited, a Joint venture promoted by Andhra Bank, Bank of Baroda and Legal & General. He was also on the Board of National Payments Corporation of India. Shri Srinivas served as a Nominee Director on National Insurance Company Limited.
2. Shri Harpreet Singh, Member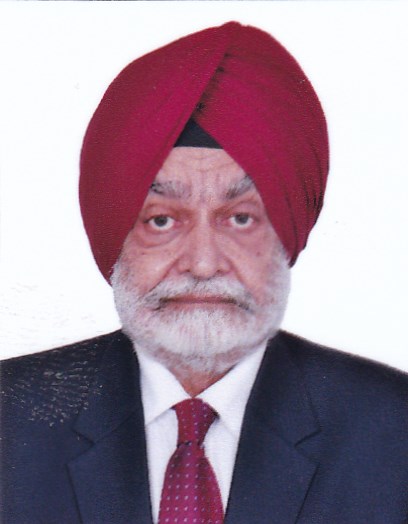 Shri Harpreet Singh joined as Member, WDRA on 21.02.2020. Shri Harpreet Singh belongs to Indian Railways Services Mechanical Engineers and served in various senior capacities in the Railways and in Public Sector Organisations dealing with logistics and warehousing for more than 37 year.
He is Graduate in Mechanical and Electrical Engineering with MBA in Finance. He has worked in various capacities in Railways and was involved in setting up of greenfield projects from planning to production stage, including inventory management, storage and control. He has also been on the Board of Directors of various logistics companies and Ports. He has vast experience of working in Board of Directors of Container Corporation of India as Director for more than 8 years. He was involved in setting up of logistics parks and container terminals including warehousing needs of logistic parks for various types of commodities, including automation of warehouses.
He worked as Managing Director of Central Warehousing Corporation, dealing with storage of agricultural and non-agricultural commodities design and construction of warehouses for various commodities, storage practices to ensure proper preservation, accountal and security.