cotton-seeds
Commodity Code -

99
Commodity Name -

Cotton Seeds
Commodity Scientific Name -

Gossypium hirsutum, Gossypium barbadense,Gossypium arboretum, Gossypium herbaceum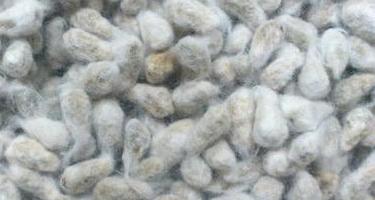 CICR-3, HD-432, BT-6, ADT-1, AHH-90-1(AJEET-11), AJIT (LHH-144), CICR HH-1 (KIRTI), H 1098-IMPROVED, H-10 BC-68-2A, H-14, HABRID-4/SHANKAR-4(H-4), HD-107, HD-324 (HD 324-1), HHH-287 (GM BASED INTRA, HIRSUSTUM HYBRID), J-34, JYOTI, LAHH-4 (A 13), LAM-389, MCU-12 (TCH-1025), MDCH-201, NARASIMHA (NANDYAL-1325), NCS-145-BUNNY (NCHH-145), NCS-207 MALLIKA (NCHH-207), PHULE ANMOL (RAC 024), PKV DH-1 (AKDH-7), PKV HY.4 (CAHH-8), PRIYA (NA-920), PUSA 8-6, PUSA-31, RAS 299-1, ROHINI (NA-48), RS-875, SANKAR-4 (HYBRID-4), SARASWATI, SURABHI (VRS-7), SWADESHI-1 (ADCH-1), TM-1312, TNB-1, V-797, VBCH 2231, VIKAS, VISHNU (G.COT 100)
| | | | | | | |
| --- | --- | --- | --- | --- | --- | --- |
| | AP I | AP II | AP III | AP IV | AP V | AP VI |
| Grades Designation | Foreign Matter | Damaged Seeds | Immature, shrivelled and dead seeds | Weevilled seeds | Linters | Moisture |
| 1 | 2 | 3 | 4 | 5 | 6 | 7 |
| I | 1.0 | 1.0 | 2.0 | 0.5 | 4.0 | 10.0 |
| II | 3.0 | 2.0 | 4.0 | 1.0 | 6.0 | 10.0 |
| III | 5.0 | 4.0 | 6.0 | 1.5 | 10.0 | 10.0 |
General Characteristics:-
The cotton seeds shall
Be obtained from the plant of Gossypium species

Be well developed, mature, clean and dry

Be reasonably uniform in shape, size and colour;

Be free from dirt, obnoxious smell, deleterious substances, insect infestation, visible mould attack and rodent contamination except to the extent provided under special characteristics.
The cotton seeds shall
Intact, firm, clean, of same variety and

Free from visible foreign matter, abnormal external moisture, foreign smell
Criteria for Range designation
S.no.
Tradable parameters
Range-1
Range-2
Range-3
A
Essential
i
Oil Content(% by Weight) Min
15.0
15.0
10.0
ii
Moisture(% by Weight) Max
10.0
11.0
12.0
iii
Foreign matter (% by Weight) Max
1.0
2.0
4.0
iv
Damaged seed(% by Weight) Max
3.0
4.0
5.0
B
Optional (Industrial/Processors)
i
Linters
Not more than 10 percent by weight
Sampling
5 % or minimum one container shall be randomly selected for sampling.

250 gm shall be drawn from each selected container and shall be mixed homogenously, called as primary sample.

250 gm shall be drawn from primary sample called as Laboratory sample.
Definitions
Foreign matter:-All foreign material other than cottonseed material, where cottonseed material includes cotton fiber attached to the seed coat.

Damaged seeds: -Includes smutty seed, hot seed, musty seed, sour seed, rotted seed and mouldy seed.
Optional parameters are voluntary and may be analyzed as per buyer-seller agreement.
Shelf Life - 12 Months
Initial Validity of e NWR - 6 Months
Extension of e NWR Validity - 3 Months
Number of Extensions - 2x3Months
Weight Tolerance - Loss or gain equivalent to 70% of the decrease or increase in the moisture content during storage